Heya, 
So I was headin out to maccas at Woodbine (campbelltown area) when I saw something that gave me a wicked idea..
There is a triangular piece of land that slopes downhill across from the maccas and the Formula 1 hotel. It's been cleared already and just has grass on it. I'm thinking if I can get some votes down on paper, it would make a great little hill for learning to slide as its steepness isn't too shabby and it would need minimum building modifications to be made fit for longboarding. 
Here is the map to this hill: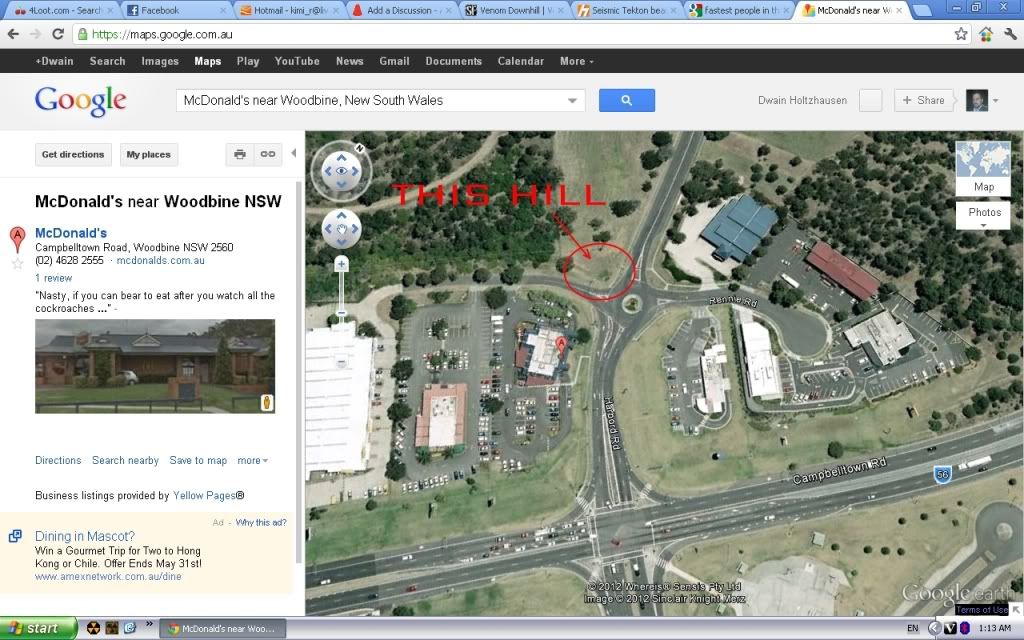 If any of you have visited this particular maccas (marked with the 'A' pin), you may have realised it's potential.
If anyone lives near Woodbine, go check it out and let me know what you think. I believe it has a chance to become a dedicated slide hill cause as far as I can tell, the land is pretty useless for building on.
Peace