I'm selling my drop wedge which i got brand new from Stoked about a month ago. I had surgery on my finger/sprained my ankle about 3 days after i got it so it probably hasn't even racked up 1 hour of ride time. There are slight compression marks from the trucks being mounted, probably too tightly.
The deck is $299 bucks at Boardshop, bidding starts at 120 + shipping.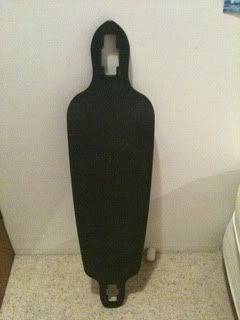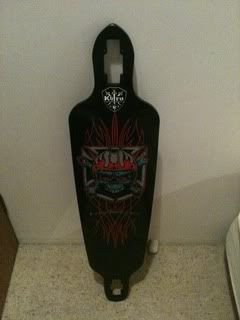 More pics if requested.